In today's digital age, everyone is a critic, and it has never been easier to leave a review than behind a keyboard. 
No matter what industry you are in, unhappy customers are a part of every practise, and no matter how hard you work, how friendly you are, how helpful and easy your service is to use, you can still fall victim to negative reviews. 
Not only can negative and biased reviews hurt your personal feelings, they can also do some damage to your reputation, your online ratings AND future prospects, if not handled and managed correctly. 
Did you know that 44.6% of consumers are more likely to visit a business if the owner responds to negative (as well as positive!) online reviews? 
With this being said, we are going to take a look into Restaurant reviews, and how you can deal with negative online reviews, the right way… 
Dealing With Negative Online Reviews
Firstly, Why Are Reviews Important?
Reviews are important as it gives your customer a chance to boast about their experience of visiting your restaurant. In industries such as hospitality, reviews can be extremely beneficial for business and can often be a deal breaker in many cases! 
It is reported that 94% of people surveyed admitted that online reviews helped them choose where to eat. 
94%! That is a huge proportion of visitors who have let their mind be influenced by the opinion of others, before even walking through your door. Which is why we cannot stress how important it is to maintain control over your reviews, and remain fair in your response to both good AND bad opinions made by others. 
Why You Should NEVER Ignore A Bad Review –
In most cases, if we read or hear something that we don't like about ourselves or our business, we just would not reply. However, when it comes to your online reviews, you absolutely should reply! But in a calm, collected and constructive manner. 
If you only ever reply to positive, complimentary reviews then your customer will take a look and immediately think you are biased, which of course you will be, but you want to welcome criticism in addition to compliments, and use it as something you can work on, improve over time and win back their loyalty. 
Customer service is one aspect that can make or break your customers' experience in your restaurant, and it certainly does not stop at the door. Giving your potential customer a chance to see your reply to a negative review shows them how you dilute a tricky situation, and what you are willing to do to rectify the issue and value your customer walking through the door. 
Reply Promptly – 
You can use a variety of different platforms to infiltrate and collect reviews. Whether that be on Google My Business, YELP, Facebook for example. You should regularly check any pages that offer a chance for customers to write a review, so that none slip through the net without you realising. We would advise that you respond to any review, both positive and negative, within two or three days so that you can calm down an angry customer and rectify the situation before they spread the word. 
Reply Rationally –
It is easy to get caught up in the heat of your emotions when you read something bad or potentially damaging to yourself, your workforce or your business. But it is so important that you give yourself the chance to read the review a couple times to process what they are saying, what they intend to mean and come up with a viable and sensible solution. 
If you reply in anger it certainly does not show yourself in a good light, and potential customers will see this and base their decision on this too. Reply calmly, come up with a solution to fix the problem and offer an incentive to give the customer the opportunity to try again on a clean slate. 
Learn From Each Negative Review – 
It is important that you take each review and learn from it. They are left behind to voice a freedom of opinion, and to potentially assist in the growth and development of your restaurant. Take into consideration exactly what areas of concern your customers have, and how you can help fix any issues and give them what they seek from you. 
Communicate Well – 
Although it might be hard to stay cool, calm and collected when you are angry about someone's negative opinion potentially hurting your business' reputation, you want to ensure that you reply to all reviews with consistently good grammar. Remember everything that you do, whether that be reply to online or social requests / comments / enquiries, advertise, greet your customers, is a way of representing your business and a form of management. You want to come across in a professional manner at all times, therefore your online representation needs to reflect this.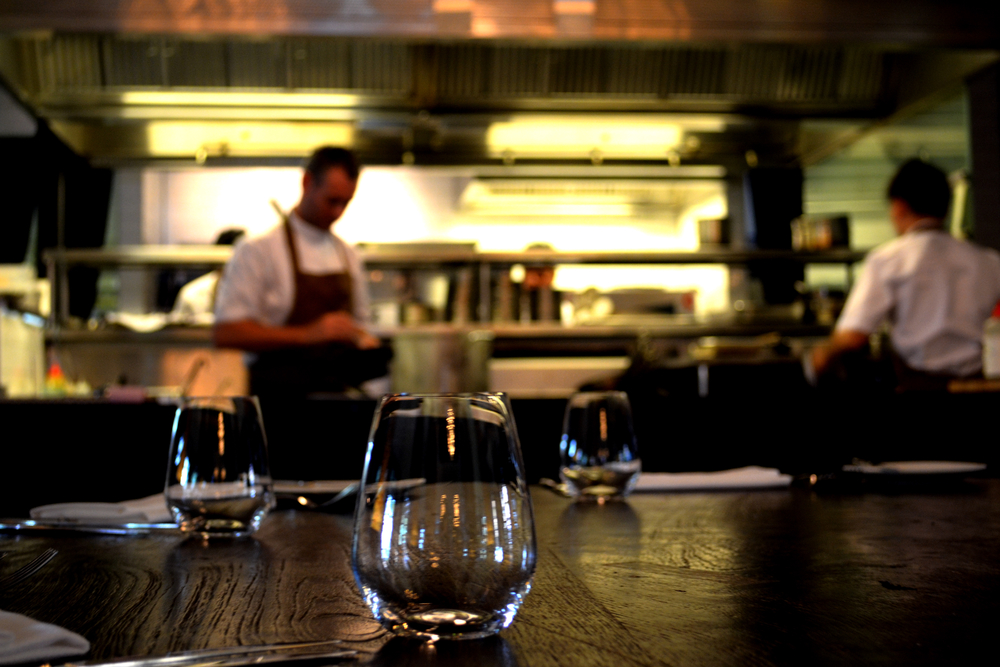 How Can Todd and Cue Help?
If you are the owner of your very own restaurant, then we can help protect you with our Restaurant Insurance policy. We can assist you in knowing exactly what type of cover you need, what specific assets are your priority and get the best deal for you! 
Get In Touch Today…
If you would like to discuss our Restaurant Insurance with a member of our team then don't hesitate to get in touch! Give us a call today on 0191 482 0050 or write to us at info@toddcue.com.