19 Feb
Most landlords insist that there cannot be any pets within the property. At the moment, tenants can request to have a pet staying in the house. However, the majority of landlords do not accept. This leads in an abandonment of pets or the tenants leaving a property.
According to the 2015 Consumer Rights Act, a landlord can refuse permission if it is a reasonable ground to do so. This could include, pet size, the damage it could cause and the impact on future rentals to properties.
The Labour party have stated that they wish to strengthen the rights for tenants. Ensuring that pets within a rented property will have a 'default right' to stay.
The Labour party stated that they want to see hard evidence that the animal would be a nuisance when renting.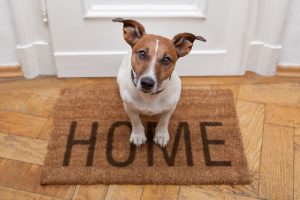 Labour and animals
Labour have taken a big stance against cruelty to animals and the welfare of them. Other ideas which the Labour party have took a stance on is a suggested ban on foie gras imports and an end of exports to the live animals for slaughter.
The conservatives have stated that Labour are "belatedly playing catch up" with their own announcements on animal welfare. The conservative party are also placing laws on animal cruelty. Michael Gove – Environment Secretary proposed an increase in the maximum sentence for serious animal cruelty, wanting to change it to 5 years in jail.
Gove also published a draft legislation which would ensure the government treated all animals as 'sentient beings'. When making future laws regarding animals.
If you are a landlord, then make sure you have the correct insurance put in place. It is essential to make sure your property is protected. Here at Todd & Cue, we offer Property and Landlord insurance, so make sure you get the right policy for your property.