Here is a list of charities and organisations who we sponsor at Todd & Cue.
Head This Way
Head This Way™ is an organisation dedicated to the support of traumatic brain injury patients. They provide care service and non-medical advisory services for individuals who have suffered brain injury and their carers. They also offer social events, day trips and outings for those who have been affected by brain injury.
Rainbow Trust Children's Charity
Rainbow Trust Children's Charity provides practical and emotional support to families who have a child with a life threatening or terminal illness, supporting 1,000 families each year. Their two respite houses in Northumberland and Surrey provide a break for the whole family, allowing them to spend precious time together as a family. Rainbow Trust are able to provide respite care when the families are at their lowest ebb, particularly when the child is very ill and may be dying. At this stage the family can come to stay at Rainbow Fernstone for their last quiet break together as a family. Rainbow Trust's Family Support Workers join the family in their own home and are there to provide whatever practical support is needed. They may attend hospital appointments with parents, sit by the bedside of the sick child to give parents a break and take worried siblings out for the day. Rainbow Trust supports families for as long as they need them – from diagnosis, through the illness and beyond.
Great North Air Ambulance Service
The Great North Air Ambulance Service (GNAAS) operates three helicopters based at Teesside, Cumbria and Northumberland. It has been proven time and time again that helicopters are vital for the transportation of time-critical injured or ill patients to specialising hospitals, and it is the aim of GNAAS to provide the people of the north with the best quality care available to them, which is what they deserve.
The Entrepreneurs Forum
The Entrepreneurs´ Forum was created in 2002 by a group of the region´s leading business people. The idea was simple – to create a cross sector peer–group of like minded individuals who could share ideas, knowledge, inspiration and opportunities in a confidential environment. A non trading environment where real business is discussed and introductions are welcomed. Somewhere younger entrepreneurs can tap into the experience of those who have been there and done it – learning from their mistakes and soaking up invaluable business knowledge. A transfer of wisdom that supports growing businesses, nurtures emerging talent and helps to create the wealth, jobs and opportunities that are a major contribution to the sustainable transformation of our regional economy.
SAFC Foundation

Sunderland AFC Foundation is the football club's official charity. They deliver innovative sporting and educational programmes to thousands and children and their families throughout the North East.
Circus Starr
Circus Starr occupies a unique position in British circus by raising thousands of pounds for local charities from the advance sales of tickets to local businesses. Circus Starr magical mix of top-flight acrobatics, breathtaking balancing and non-stop comedy performs to audiences of all ages in more than 75 towns and cities in England, Scotland and Wales each year. Circus Starr work with over 70 local charities in the UK each year, in particular raising funds for hospices and hospitals.
Newcastle Falcons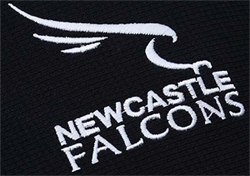 The Newcastle Falcons are a rugby union team currently playing in the Guinness Premiership. The club was established in 1877 and they play at Kingston Park in Newcastle upon Tyne.