Here is a list of websites links we have compiled which we believe you might find useful. If you would like to be added to our list please contact David Woodward.
Cyber Aware
    https://www.cyberaware.gov.uk/cyberessentials/
The Financial Conduct Authority
The Financial Conduct Authority (FCA) is an independent non-governmental body, given statutory powers by the Financial Services and Markets Act 2000.
Brokerbility
Brokerbility is a unique broker convergence organisation which has drawn together 25 brokers, 15 of which are in the top 100 independent brokers in the UK* The brokers within the organisation were selected for their reputation in the insurance marketplace and as a result are all well established, highly ethical, well managed and forward thinking businesses in their own right.
The National Pubwatch Scheme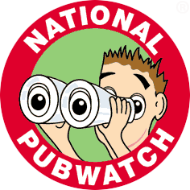 The National Pubwatch Scheme to protect the licensed trade.
HSE
HSE's job is to protect people against risks to health or safety arising out of work activities. Provides advice, guidance, regulations and inspections.
The North East Chamber of Commerce
The North East Chamber of Commerce is a cutting edge independent membership organisation representing the interests of over 4,500 North East businesses.
BIBA and IIB
The British Insurance Brokers' Association (BIBA) is the UK 's leading general insurance intermediary organisation representing the interests of insurance brokers, intermediaries and their customers. Brokers provide professional advice to businesses and individuals, playing a key role in the identification, measurement, management, control and transfer of risk. They negotiate appropriate insurance protection tailored to individual needs.
The CII is the premier professional organisation for those working in the insurance and financial services industry.
Association of Business Crime Partnerships
Business Crime Reduction Partnerships (BCRPs) perform a valuable function as part of local community efforts to reduce crime and anti-social behaviour which effects businesses.
Association of Medical Insurance Intermediaries (AMII)
AMII is the only specialist intermediary trade body within the Private Medical Insurance industry. All AMII members offer specialist advice on private medical insurance.